The leadership course for professionals:
Seasoned Management
Leaders who want to hone their skill set for the demands of the 21st century
New Management
Leaders who want to have a positive impact, from the very beginning of their careers.
High Potentials
Leaders of tomorrow who want to be prepared for their future management position.
Entrepreneurs
Leaders who want to tune their business and management for current and future challenges.
Eight high-definition video lectures will guide you in your new leadership skills. Experience the content in sight and sound, meaning that a whole new level of energy and understanding is conveyed to you.
Video is the new personal:
Video lectures transmit not only content but also emotions and energy.
Everything is kept brief and to the point, focusing on the important issues.
The accompanying reading material will help you delve into the topics on a deeper level.
Optional subtitles will help you follow along.
Hands-on instructions and exercises will help you translate the covered principles into your daily leadership business, making it easy to get started with Continuum Based Leadership. Take small but consistent steps to accustom you and your team to this new kind of leadership.
Easy to implement instructions.
Adjusted to the busy schedule of today's management.
Small steps yielding great results.
Print-out handy reminders and to-dos to stay focused and aligned.
Revisit the video lectures in a question & answer style written content. The Q&As will give you answers to the many questions that come up in your daily leadership practice. Work through the whole material or focus on specific questions you are currently dealing with.
Get important details in a written, printable format.
Our Q&As help to keep the video lectures focused.
Every question & answer is followed by "how to put into practice"-instructions.
Assess your individual knowledge of the course's content and reflect on your ability to transfer the content into daily practice. Each chapter features its own self-assessment at the end.
Euro 299.-
Price not incl. VAT
Lifetime online access to all materials according to our terms of use.
What sets this course apart:
You learn principle that can be readily applied in your everyday role as a leaders.
Understanding the fundamentals will give you the freedom to find your own direction when it comes to implementation.
You will be prepared to address any concerns and challenges that you run into along the way.
You will be able to not only adapt but also extend the course framework, further redefining your personal leadership toolkit.
You will have a foundation for presenting the materials to others, and examples to share with your team.
What results you can expect:
Higher Performance
Better Outcomes
Improved Workplace Satisfaction
Lower Employee Turnover
Focused solution-oriented Thinking
Freed-up Management Capacity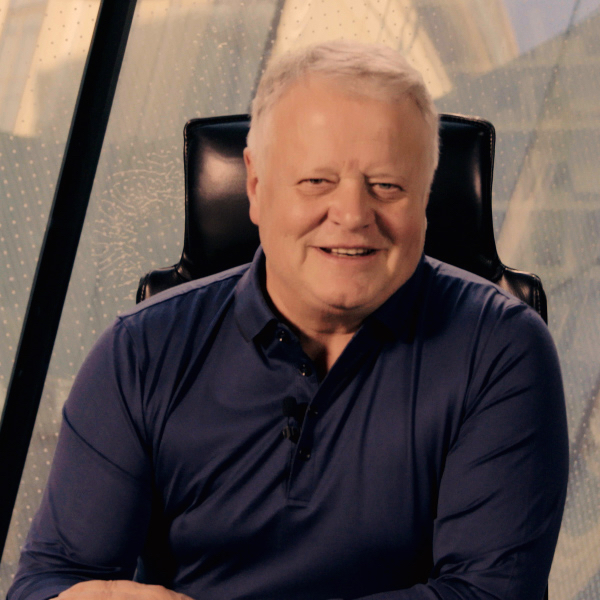 Dr. Manfred Winterheller is an internationally successful lecturer, entrepreneur and coach as well as being a bestselling author.
His presentations and seminars are driven by his unique authenticity and fundamental energy, making him in demand worldwide. Dr. Winterheller demonstrated the realizability and relevance of his leadership and management philosophy, and was honored for this in 2003 by the European Commission with the Great Place to Work Award for being the best employer in Austria and one of the ten best employers in Europe. In 2005, Dr. Winterheller was named Speaker of the Year by the Austrian Institute for International Research.
To learn more about Dr. Winterheller visit winterheller.com
1 Introduction - The Significance of Leadership
Available in days
days after you enroll
Questions about this cours?
How long do I have access to the course?
How does lifetime access sound? After enrolling, you have unlimited access to this course for as long as you like – including any and all compatible devices that you own – for as long as we provide this service. Minimally, you are entitled to at least six months of access. This will give you enough time to work through the content and transfer what you've learned to your everyday professional life. Please refer to our terms of use for further details.
Is the course order fixed? Are there time limits?
We have structured the course to make it easier for you to navigate and access the course materials. You will most likely want to follow the curriculum, however we don't limit you when it comes to the order or pace for the lessons, and there are no time limitations. Experienced leadership professionals might want to dive right into a special topic that is currently presenting a challenge. Feel free to access the course any way you like!
What methods of payment are available?
You can enroll in this course using a credit card. If you don't have a credit card, you can also pay via bank transfer. Please get in touch at [email protected]
Can I purchase this course for my team or company?
What a great idea! This will be a great boost for you and your team. Please get in touch with Cornelia Winterheller at [email protected]. She will be happy to assist you!
Any more questions?
Download our handy FAQ-Pdf - with additional information! Or get in touch so we can talk!
Dive into a new kind of leadership!
Lifetime online access to all materials according to our terms of use.